A How to Guide to Installing your Device.
Watch this video for easy instruction.
We offer excellent customer service including hardware assistance + installation help. Good luck, and call us if you need anything.
What You'll Need
The installation of the SmartOne Solar™ Device is relatively simple and requires very little tools and time.
Philips Flat Head Screwdriver
Heat Source, such as a Heat Gun
Cleaning Solvent
Exterior Silicon Caulking
SmartOne Solar™ Device
3M VHB Backing Tape (already affixed to device)
SmartOne Solar™ Steel Bracket (optional)
Locate the place on the asset in which you want to attach the SmartOne Solar™. The solar panel should always face outward. 
Remove the tape from the back of the bracket.
Press the bracket firmly down on the asset.
Alternatively: Drill 2 screws or apply 2 rivets to secure the bracket to the asset.
Place the unit with the battery compartment facing the sky in the bracket.
Screw in the 4 Philips screws to connect the unit to the bracket. Hand tighten.
The install is now complete!
Find and mark the rib location on the top of the trailer to ensure good connection.
If ambient temperature is cold, warm the surface area and tape.
Turn the unit "On". It must be in plain view of the SKY when being turned "On".
Apply a bead of silicone around the bracket. This is for extra wind shear protection.
Gently squeeze down on the unit till the silicone is compressed.
Wipe any excess silicone off the sides of the unit.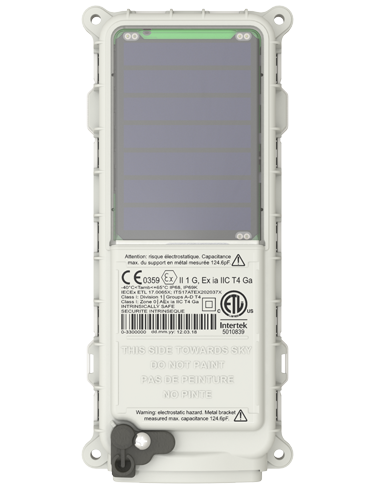 Automate Yard Checks
Increase Trailer Utilization
Get Better Visibility of your Assets
Reduce Dwell + Detention
Increase Revenue for Customer Detained Equipment
Get Better Operational Efficiency
Reduce Number of New Trailers Purchased
Reduce overall costs + Improve your Business's Bottom-line
Learn More About Asset Tracking Solutions...